Liteboxer Wall Mount should be at least 18 inches from walls, windows, or doors, and the ideal space for your Liteboxer Wall Mount will be uninterrupted by light switches, pipes or other in-wall obstructions. Your designated location will also need to have an electrical outlet within 4 feet, and ideally should be within close proximity to your wireless router. Many of our Trainer Classes will incorporate calisthenics, yoga, and warm up/cooldown stretches, so having additional floor space near Liteboxer Wall Mount is recommended for the best experience.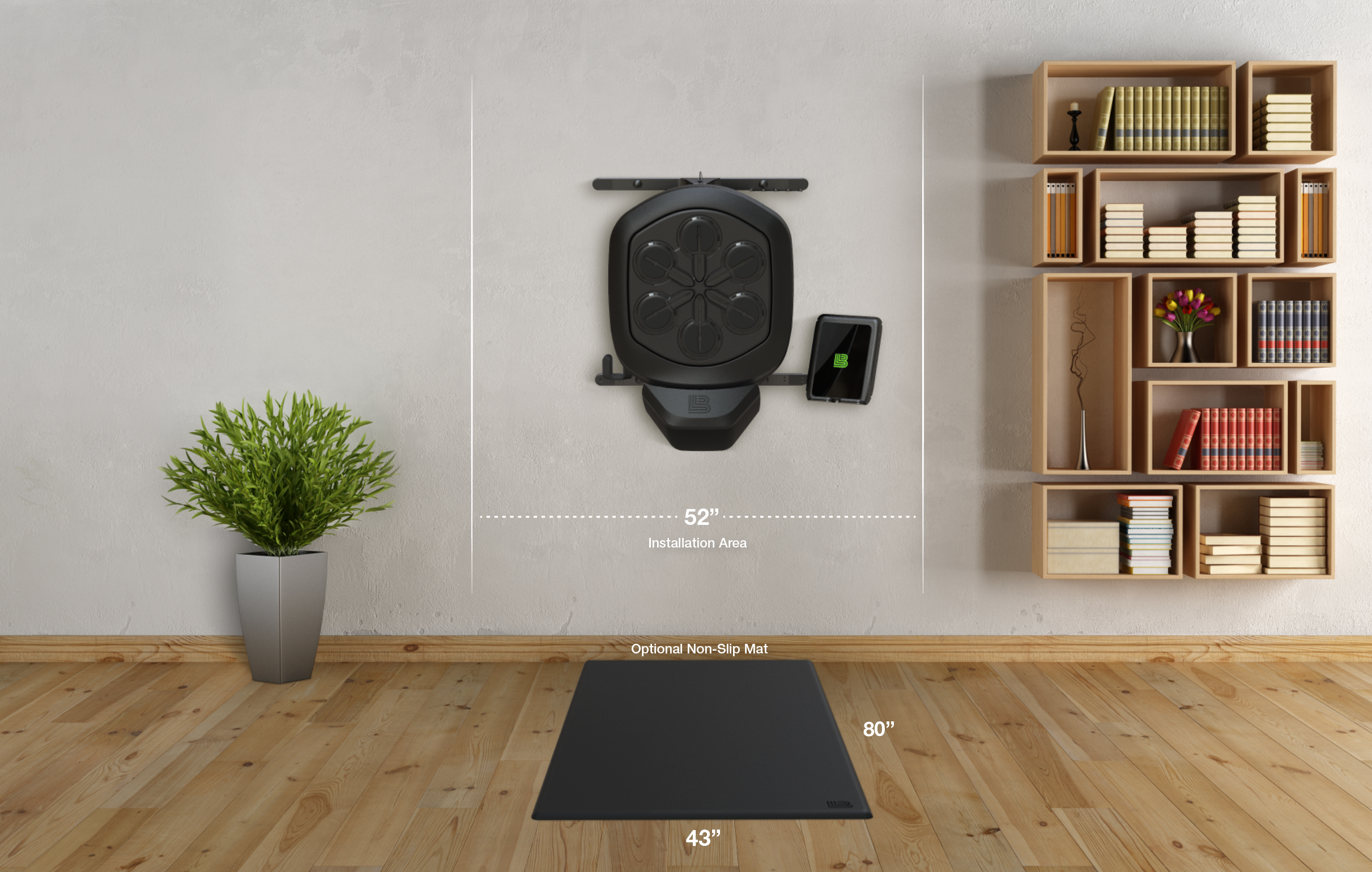 Check out the imagery below for a visual on Liteboxer Wall Mount's dimensions, and a chart of recommend installation heights (measured from the ground) based on user heights. Be sure to also reference our Installation and Assembly Guide prior to purchase and/or installation.


Masonry Installation - Space Requirements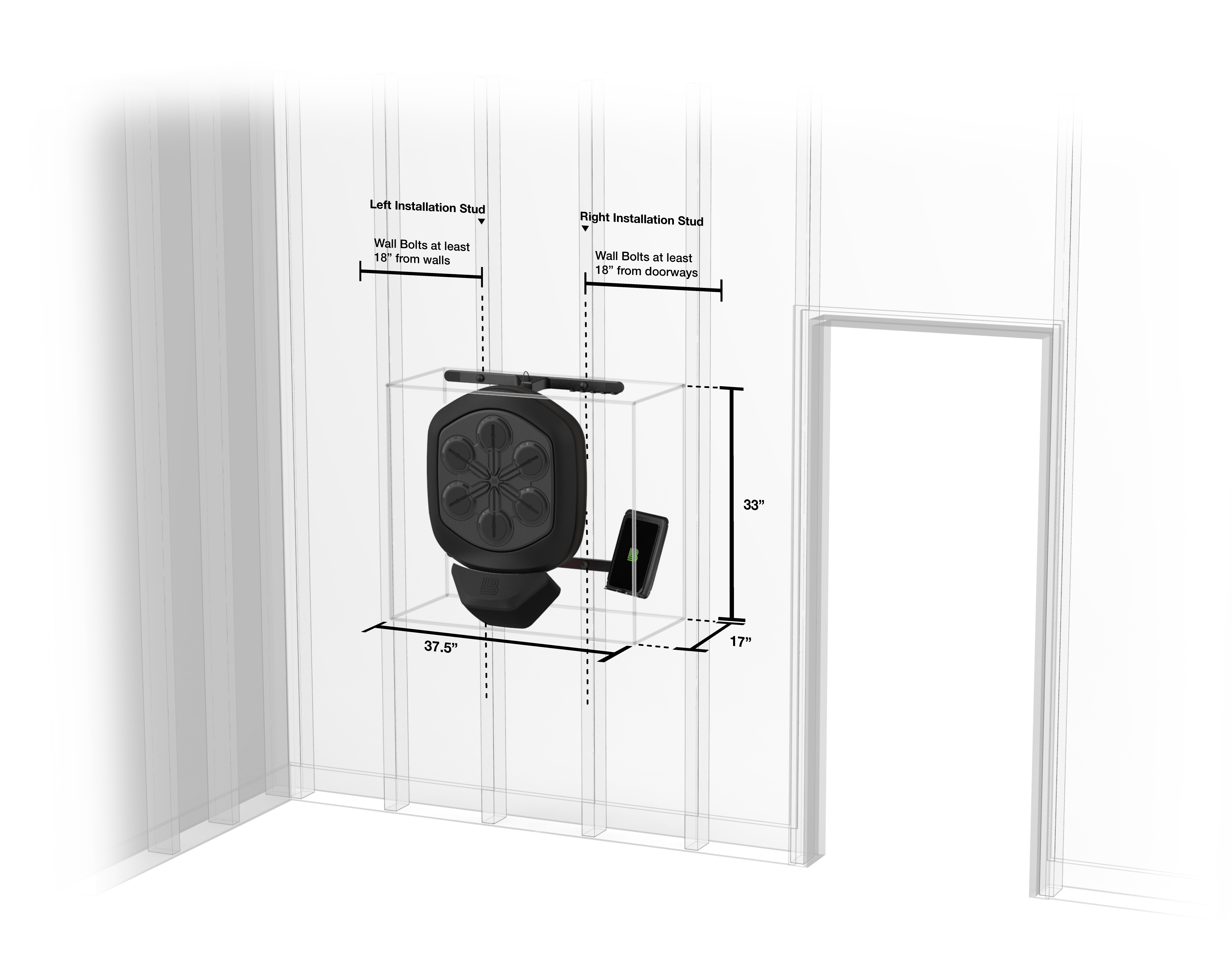 Wooden Stud Installation - Space Requirements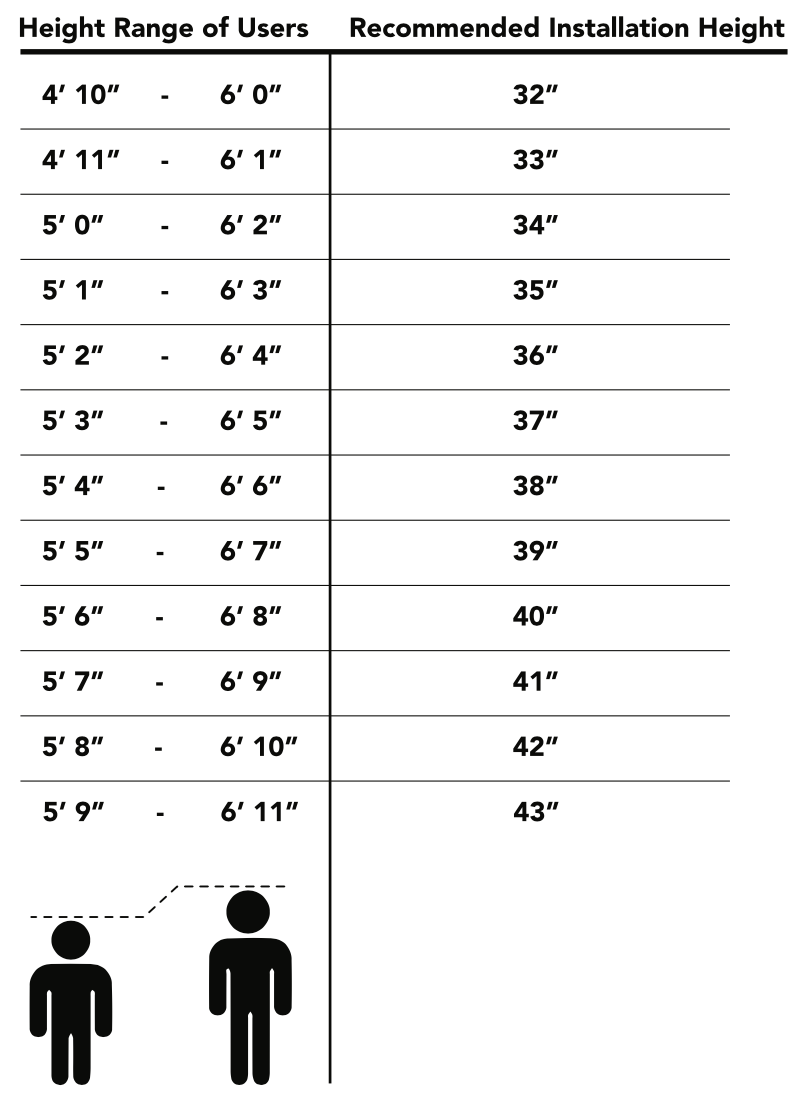 Liteboxer Wall Mount will make a sharp "pop" when struck, a sound similar to hitting a punching bag. A deeper "thumping" resonance will also be experienced in the adjacent wall or room when hit. If residing in a shared living space (condo/apartment), this sound may be disruptive to neighbors in these adjacent spaces, so please be considerate of others when selecting an appropriate location for your Liteboxer Wall Mount.