There are many options to choose from to get your best Liteboxer workout. Choose between Trainer Classes, Sparring Sessions, Punch Tracks or a Freestyle session.
Trainer Classes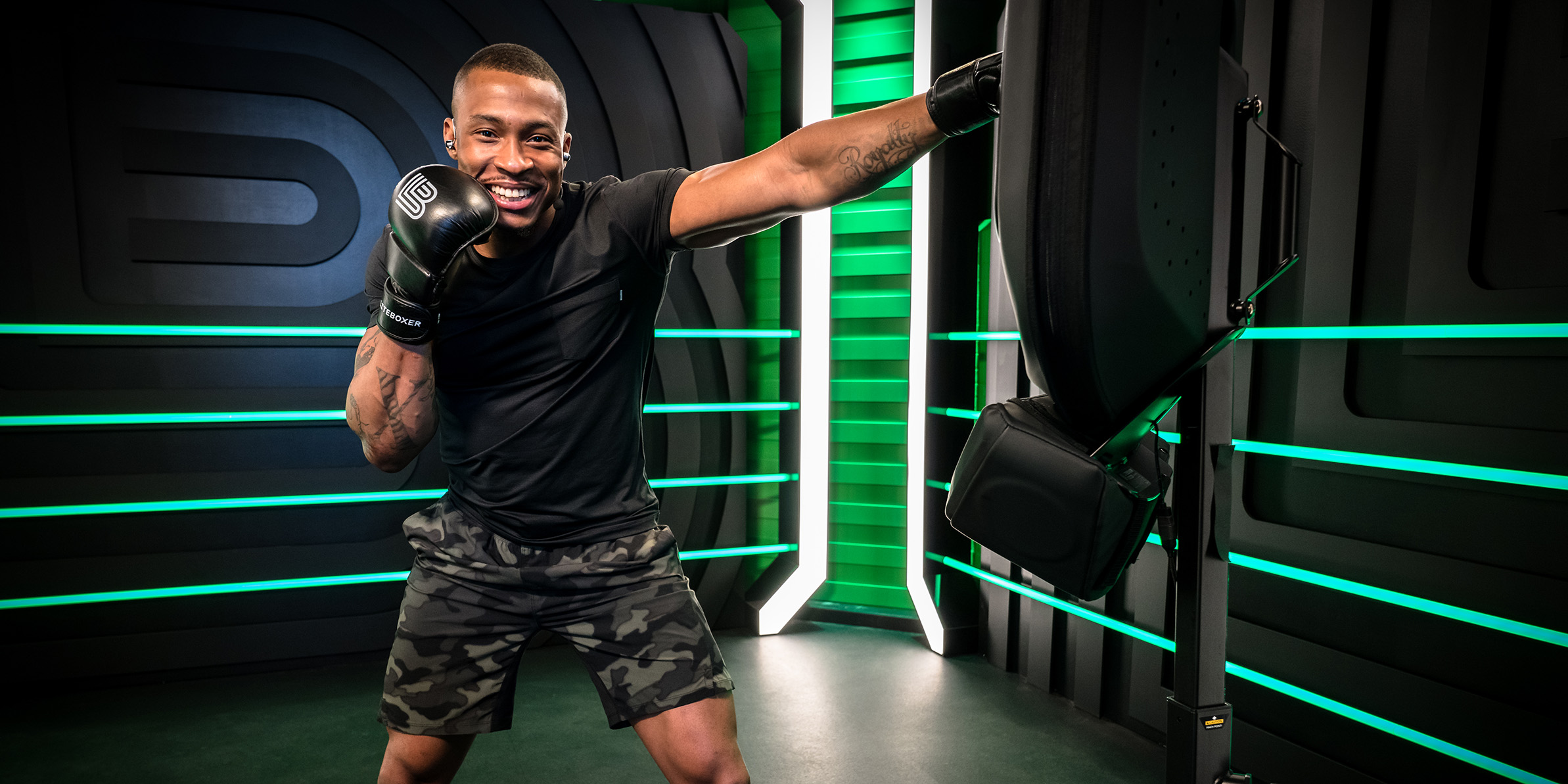 A Trainer Class is a curated workout led by a professional fitness coach and played through the Liteboxer app. These total body workouts are exhilarating and designed to build strength, cardio endurance and mental acuity.
Think of your trainer as an extension of your Liteshield--focus in and become a fighter in the ring with them! You'll follow LED runway lights indicating when and where to punch while our sensors measure your accuracy and power.
Sparring Session
Enjoy a Sparring Session by following along to a trainer-curated mini playlist (2, 3, 4 songs or more) with intro videos of our trainers introducing each song and coordinating punch combos you'll be hitting. This format is different from our traditional Trainer Classes since the trainer will disappear once the song starts instead of guiding you the entire time. This way you can focus solely on the beat of the music and accurately hitting your targets. Once the song ends, your trainer will reappear on-screen to get you psyched and ready for your next song and punch combinations. Remember to keep your core tight, your form right, and if you need more technique tips check out our tutorial videos!
On vs. Off-platform Workouts
Our team of world-class trainers lead you through 10-45 minute workouts, and provide a variety of different approaches to fitness. Besides coaching you through rounds of boxing, you'll also be able to switch from boxing-focused classes to build + restore classes like active recovery, strength and conditioning, and resistance band training.
During on-platform workouts you'll focus on the Liteshield and let your trainer guide you.
Alternatively, off-platform moves will focus on functional strength (push, pull, conditioning and core) that all seamlessly come together during express classes utilizing the Liteshield and functional strength all in one.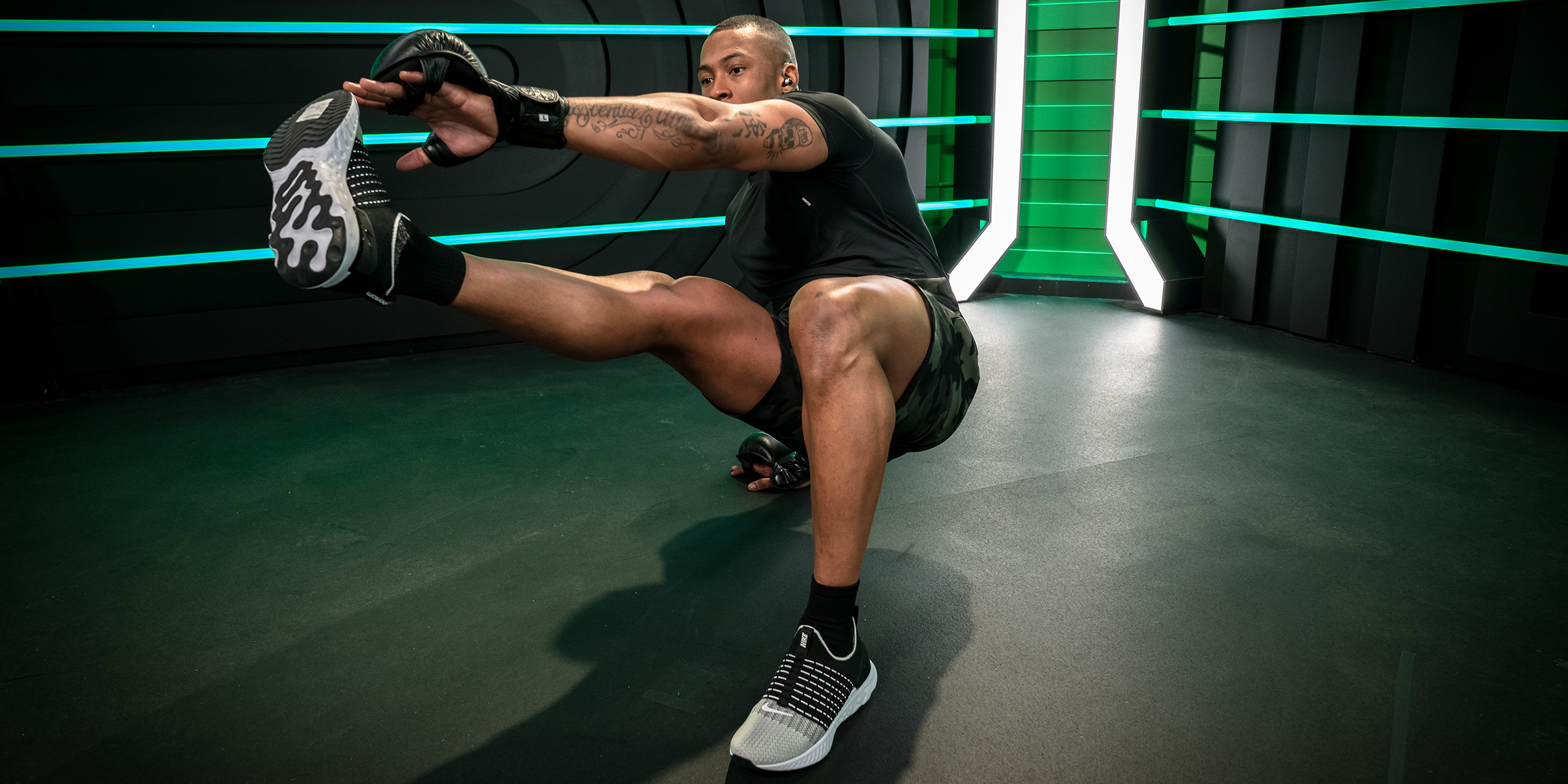 Punch Tracks
Punch Tracks allow you to punch through an array of top artists' hit songs at a variety of difficulty levels. Content never gets old with new Trainer Classes and Punch Tracks dropping weekly. The Liteshield measures accuracy, timing and force. These results are seamlessly collected and reported daily so you can track progress and set goals to conquer your personal best.
Our patented Rhythm Technology™ syncs all six target lights to the beat as your cue to strike, giving each song a unique punch combination. The easy setting is designed for beginners, medium is for progressive users becoming more familiar with Liteboxer, and hard is set for those with prior boxing experience and fast hand-eye coordination.
Freestyle
If you're looking to punch along to your own music in your own time, you can use Freestyle to track your punches and play music through your preferred service in the background. Note: Freestyle does not offer runway lights indicating any combos or upcoming punches.