Your stance provides balance to both your offensive and defensive movements, and will be our starting point when learning fundamental movements.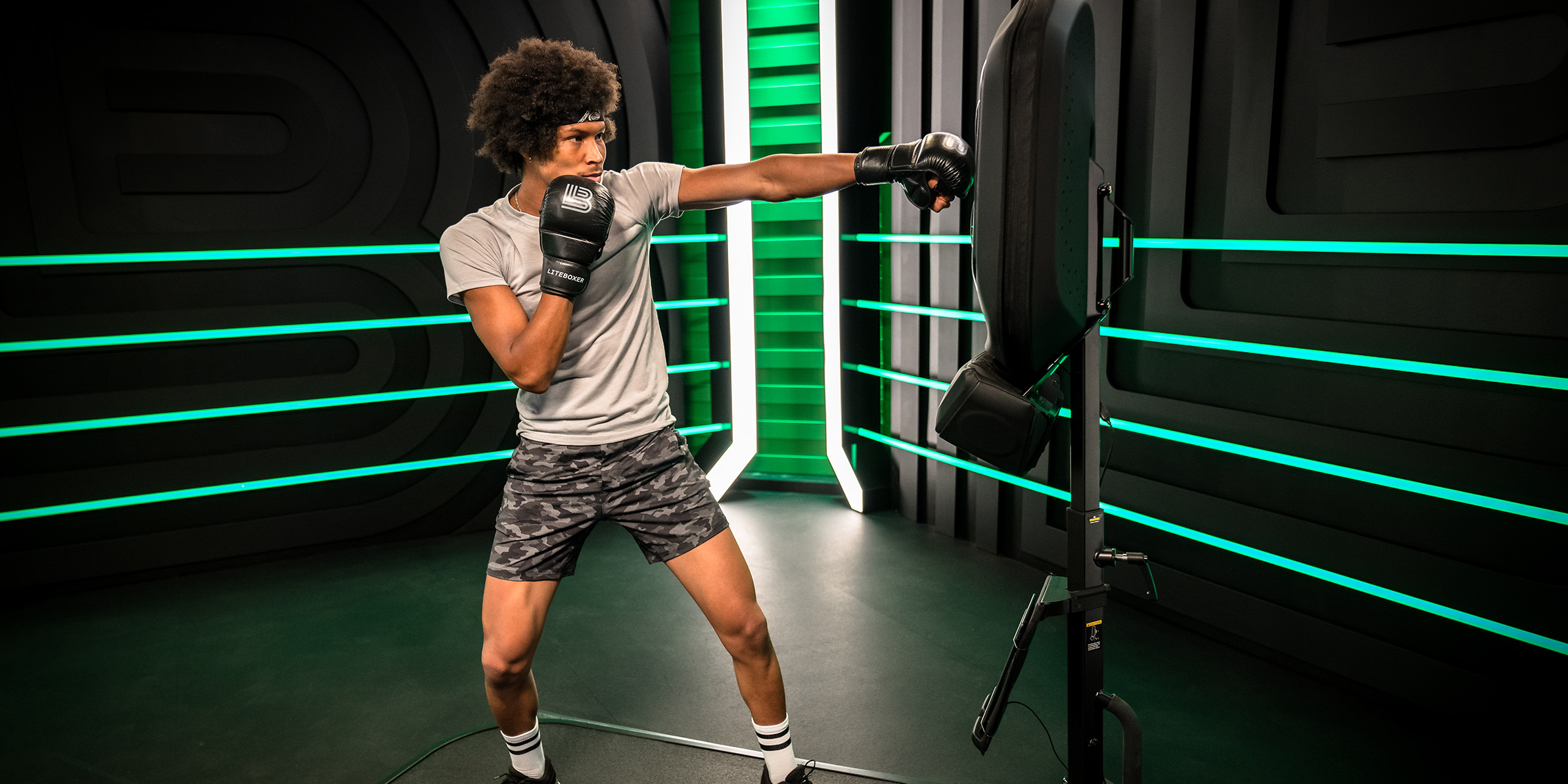 Generally speaking, if you're right-handed, you will use an orthodox stance, standing with your left foot in front If you're left-handed, you will use a southpaw stance, standing with your right foot to the front. If you haven't already, adjust your stance setting by going to "Settings" at the top right-hand corner of your screen, and then checking on "Southpaw Mode."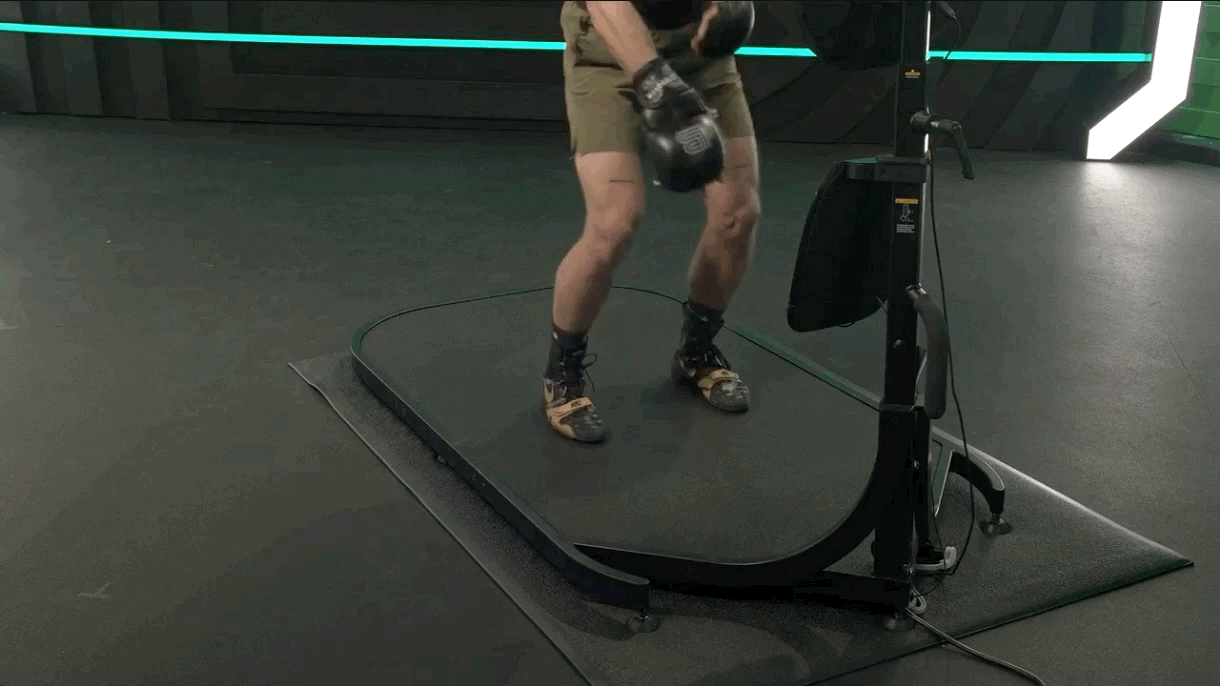 Using the height adjustment handle on the back of the pole, raise the center of your Liteshield to shoulder height. Stand about an arms distance away from the targets, and square your shoulders to the front. Place your hands in guard position (hands up with elbows tucked into rib cage) and your dominant foot forward, feet shoulder-width apart. Line your front toe up with your back heel, which should be slightly lifted with more weight in the ball of your foot to ensure you're staying light on your feet.
Maintaining this stance throughout your workout will allow you to maximize your output, while sustaining your ability to remain agile throughout your workout!